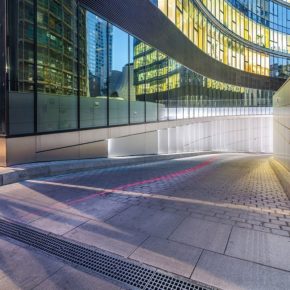 The presence of surface water in underground parking areas can come from a numerous sources. Rainwater or snow carried in from vehicles, testing fire sprinklers, inadequate damp-proofing or poor ramp drainage.
It can also depend upon the following factors:
The number of vehicle movements per day

The size of the vehicles and the underground parking space

The time of year and the length of the routes (e.g. across several levels)

Hydraulic performance – without an accurate hydraulic calculation and a reliable drainage system, it could increase the risk of damage to the building's structure.